360 !! – Working on a new music video !
360 Music Video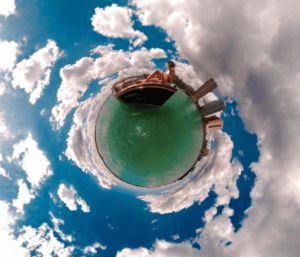 Working hard – finishing up our new Music Video!
We recently had the pleasure of making an experimental 360 Music Video. The shoot took us to several locations including a fun-filled sunny day on a boat. In addition to the shoot, the post for a project like this is more in depth than usual. Using footage captured from 7 different cameras while combining it into one seamless, immersive environment for the viewer is challenging. So, seeing the reaction of someone in a VR headset and "being" in that environment because of the hard work that went into it is very rewarding.
https://www.youtube.com/channel/UCNBKiotRZ5DzIngVJ_VdiAw
Because this technology is new and different, it is exciting to be working with it. The options of what can be accomplished using this process are only limited by the imagination.